THE STORY Sens Dessus Dessous is a mini series of 9 shorts of 9 minutes each where we follow the troubled lives of four deaf friends Anoushka, Chris Levy, Livia and Pierre. The abuses Anoushka suffers from a young mother-in-law set the tone for the series where, among other events, Pierre's girlfriend tells him she's expecting when they just started dating, Livia looses faith in life because she can't get hired in her dreamed internships and Chris Levy's overprotective mom kicks him out.
NOTE FROM THE DIRECTRESS MATAMBA KOMBILA
It all started in 2015 when filmmaker Nathalie Pontalier invited me to write and direct the project she was producing in partnership with the National School for Hearing Impaired Children, which would be submitted to the film festival Sourd Métrage that had commissioned it. I was then surprised to find out there was a school for deaf children in Gabon because I had never met, studied or worked with anyone who communicates with sign language there. We gave weekly filmmaking classes to the 6th graders for 2 months and came up all together with a story for a narrative short, in which some of the teens acted while others assisted in different capacities.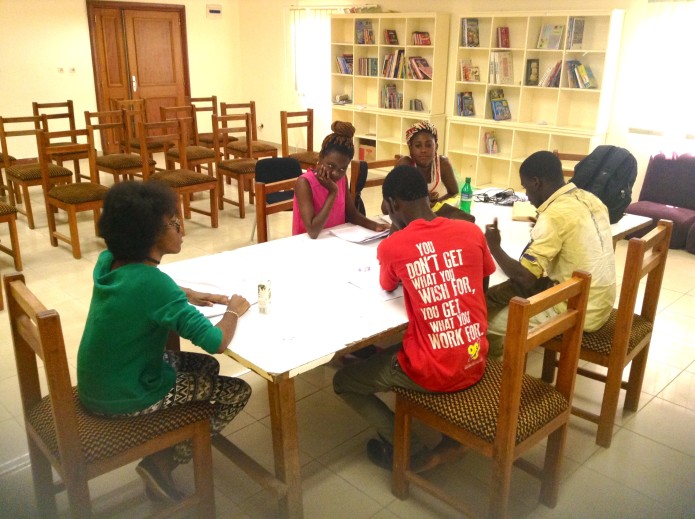 I was instantly fascinated by the feeling of peace and serenity that bathed the workroom whenever I entered it, the easiness with which we all communicated —with the help of translator Ben Diawara Nziengui because speech reading is not taught to deaf people in Gabon, how seamless the classes ran and how, after the ice broke, inspired and talented the kids were. It quickly became obvious that they were naturally highly skilled for any visual activity, like learning a text, acting, photographing, styling, storyboarding, etc.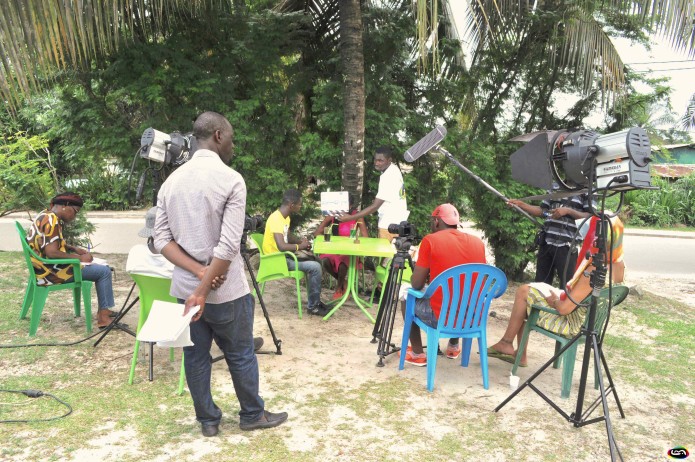 After we wrapped the shoot, I knew I wanted to work more with the kids and their mentors. We had sat countless times sharing experiences while developing the screenplay for the short Telesourd together, drawing into personal experiences for storylines. We had so many more stories to tell. Moreover, knowing they had very few career options because of the lack of advanced education for hearing impaired people in Gabon, I was excited to offer them the possibility to build capacity in a field they had come to embrace and love, and that they could monetize in the future.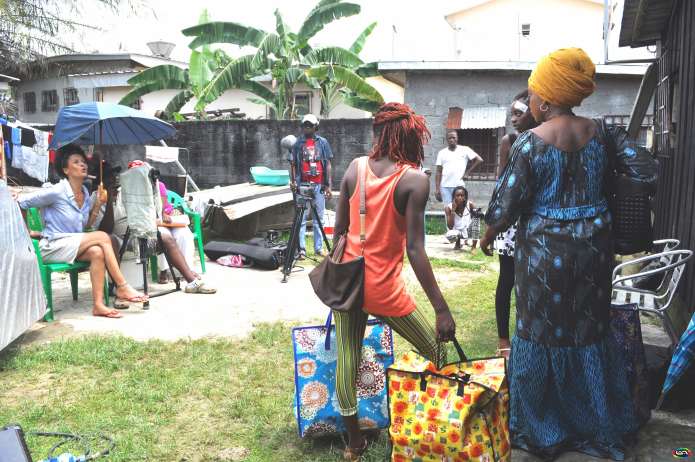 I wanted to focus on themes around self-accomplishment and solidarity, to distance myself from usual topics of self-deprecation or victimization. I also wanted to craft a narrative that was intimate, to show the audience Gabonese individuals dealing with conflict, love, jealousy, rejection, greed, ambition.
So I centered the stories on each character's personal experiences and the beauty that can come from their dire circumstances.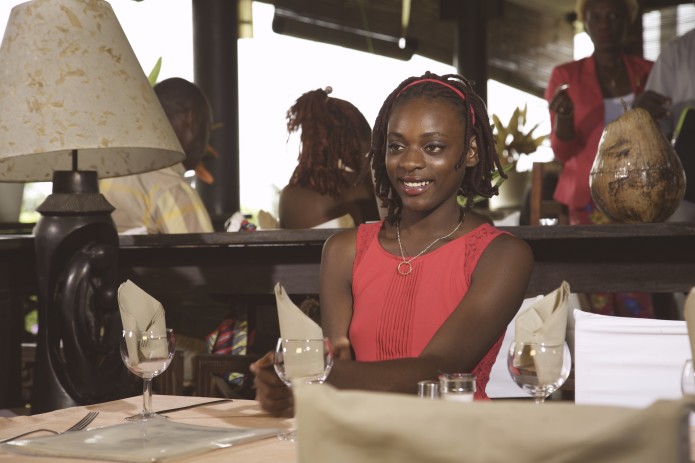 Training and sharing knowledge being the cornerstone, we crewed up students or young graduates for the assistant's positions. The visual style I created with my Cinematographer Puntcho Bagnet and my Set Designer Malanda Loumouamou had to reflect the spirit of the project and channel the hope I wanted to infuse in it. I also wanted the story to be easily accessible to a broad and young audience, which meant fast-paced and catchy.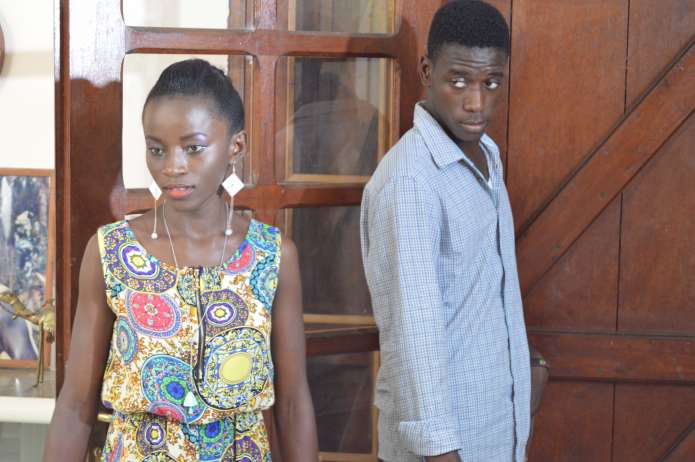 We spent 19 days shooting in the Libreville and somehow pulled off an amazing feat of Independent filmmaking. Now we want to invite you into the process to help us finish the film.
If you're thinking about making a contribution to the IndieGogo campaign at any level, it would be MOST valuable to do so within the 1st 24 hours of the launch – and bonus points if you manage it tonight / tomorrow morning, if at all possible. 🙂  
 Here it is!!